1 tag
Where Time Meets Destiny
Lately, I've been intrigued with the subject of time. It's not very often that I consider time itself and the part it plays in the business of music, but when you really think about it, time is perhaps the single most important factor in the musical journey. Hard work is a given and talent is a necessity, but I feel like I've missed the mark by failing to realize the part that time plays in not...
Personal Brand
When people hear the words, "personal brand", the general public envisions nice logos, fancy photo shoots, and great PR work in tandem with marketed products. I prefer the word, "reputation". It's a far more accurate word, and it doesn't let people without conviction get around the personal connotation.  Not all brands are good. Most brands and products are...
Dream Investors
We all want investors. We all want someone to believe that whatever dream we have is worth pouring resource into. We reach higher and higher for those we perceive to be "the big connection" and often skip unknowingly over the greatest treasures that life can bring.  I just returned from a short trip to San Diego for a music and media conference as well as to support one of the acts...
STOP Financing Greed and Irresponsibility!
I've seen it one too many times. Yet another venue in town is closing due to "the slow and declining economy". I call B.S. I see when one of these venues starts looking like it's about to shut down, there's INEVITABLY a "call to arms" of sorts where a "fundraiser show" is put together to "help revive and save the failing venue" and...
Ode to the Superfan
Everyone in music knows her. She exists in every city and seems to be at every show. She's always the first to arrive, to score the best spot at the front of the stage, and the last to depart. The average show attendee wonders who she is, why she's up front snapping endless photos and somehow knows every musician's name and is known by all of our hometown heroes on stage. Most...
BEN UNION DAILY: Brothers In Arms →
benunion: This blog is from my heart: My musical journey has taken many twists and turns and offered untold surprises along the way (and it's only been 3 years up to now!). But my personal, behind-the-scenes, LIFE journey has been crazier than I could ever communicate on a page or by speaking in front… Read this!
Your Gift Will Make Room For You
It's been a while since I wrote, and I know there's no excuse…but for me, writing requires inspiration. I don't particularly know why I'm inspired to write on this, but I think it needs saying. It could be the whiskey and coke talking, or perhaps it's the frustration that I feel at the moment in not being able to fully grasp onto what I know I'm meant to...
Keep The Texts!
After talking about trusting people I realized that it would probably be good to at least give you a couple of tools for protecting yourself…starting with keeping records. Yep, I'm one of those anal-retentive and paranoid people that keeps every scrap of evidence to back up my case in most situations. I'd prefer I didn't have to be that way, but a long history of going...
Guard Your Trust
I've alluded to the issue of not being too trusting, but let me address it directly. Don't trust ANYONE in the music industry outright. I'm not saying this because I've been recently burned or anything, but I do know what being burned by people you trust is like and it's taught me to be a little slower to believe whatever is being said to me and a lot slower at...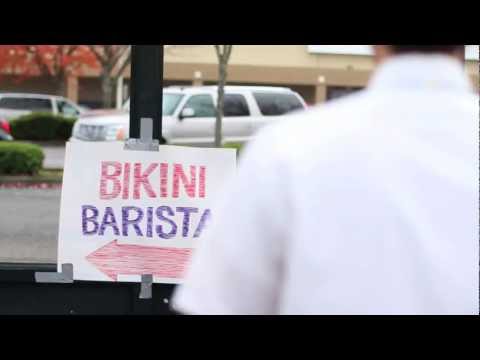 It Can Be Done
Tonight was wonderful…I interviewed a new intern for my company, Setlist Management (www.SetlistManagement.com) and I'm thoroughly stoked for the future and what is ahead. But after my meeting I felt like I needed something more…I needed a challenge. I decided to go right to the top of a mountain I've been trying to climb for a long time rather than working my way up the...
Going With Your Gut
You've heard the saying, and most of us have probably said it: "Go with your gut." But in reality, how many times do we ignore the little guiding voice warning us to stay the course? I was reminded this week of how hard it can be at times to stay true to your own goals when pursuing your dreams if you see a shortcut or possible chance you don't want to miss. I was offered...
Family
Since my last post, life has been a whirlwind…San Diego Music Festival, great shows, killer panels and learning going on…but the thing I have taken most to heart is how the value of family continues to rise as I grow older…and I'm amazed at how music has played such a huge part in this. Today is my birthday, and it's one I'll never forget. This week, my wife...
Touring Part 4 - Booking Through Other Bands
The alternative to booking through a venue when on tour is booking through bands in the cities where you're trying to visit. 9 times out of 10, you'll be able to offer a trade and other bands will take you up on it. I happen to heavily prefer this method for several reasons (keep in mind that this is assuming I'm booking for a developing independent act on tour): 1. The Band Has Local Ties...
Touring Part 3 (cont.)- Getting Shows Through...
Alright I'll just continue right where I left off on getting shows through bookers: 4. Don't Ask Stupid Questions - Venues have websites and calendars for a reason (well, decent venues do anyway). Make sure to check the place out, research where they're located, find out whether shows are 21+, and LOOK AT THE CALENDAR! It is booking suicide to write a venue asking if a night is...
Touring Part 3 - Getting Shows Through...
 You've narrowed down your target area and selected key cities to play. Now you need some shows locked in. Obviously, you're going have to take cash into account, but money is going to be dealt with throughout the entire touring process and I'll be cover that later. There are 2 ways that I book shows: Through bookers/venues, and through other bands. When attempting to book shows...
Touring Part 2 - Where?
In part 1, I covered the reasons to tour (as I see them) and although it seems rather simplistic in nature, I hope that it helps your mindset become a little more pointed in regard to touring. After aligning the reasons for a tour, the next obvious question needing answered is "Where do we go?"  The "where" is nearly as important as the "why" when considering...
Touring Part 1 - Why?
As one of my bands recently just finished another full west-coast tour, I think it would be good to put down some of the lessons learned, tips for booking, how to travel, etc. Please keep in mind that this is not necessarily a handbook for touring or a set of rules that work for everyone, but rather my self-taught-through-trial-and-error set of findings as a manager for an unsigned band. I'm...
Back From The Dead
Yes, I'm back. It's been 3 weeks since I last wrote and it's been INSANE. Between being sick with an extended stay in the hospital (google "rhabdomyolysis" …it sucks) and then flying to LA for some music connections, I've neglected to keep putting down my thoughts. However, the last 3 weeks have given me LOADS of ammunition to fire at you and the next...
GUARANTEED HITS
I thought I'd follow up my blog from yesterday by sharing an interesting article regarding how some of the elite of the music industry fabricate "hit" songs and essentially create artists and fan-bases. I'm not really a fan of how this works but it's interesting to see how much buying power labels really have and how influential they are on the entire music culture...
"INDEPENDENTS" DAY
Some call it, "The 4th", while some refer to the reason we celebrate it by calling it "Independence Day". I took some time this past holiday weekend to think about the day that we celebrate as the birth of our nation and how the United States were essentially birthed out of rebellion as ragtag revolutionists fighting to stand alone without being tyrannically ruled by a huge empire. I'm not sure...
Windows of Opportunity
Opportunities for furthering yourself are ALWAYS present. They sometimes whisper, sometimes knock softly, and other times they scream at you to get your attention. Opportunity doesn't always just fall into your lap but is rather hard to grasp sometimes. Regardless of how opportunity shows itself to you, the point is that YOU have to SEIZE THE MOMENT!  Divine moments are almost always...
BEN UNION DAILY: The "Union" In Possible Jeopardy →
benunion: I played the Tacoma Dome with my band a few months ago in front of over 15,000 people, and let me tell you, there's nothing like playing in front of thousands of people and hearing the roaring applause when you're done (this picture is of the back of my head from the T-Dome; here's the entire…
Caring for Your Constituency
This weekend, one of my bands played a rocking show in Fremont to a full house and it was ROWDY! Fans bought pre-sale tickets, paid at the door, had some beers at the bar while listening to the openers, and then danced for my boys' set. It was electric and a blast. The morning after the show, I received a couple of encouraging comments on Facebook and emails from fans that enjoyed the show,...
Reality
Even though I should be buttering you up with my 2nd post to make you feel all warm and fuzzy inside so you keep reading, I think it would be best to hit you with the truth right away—which may be disappointing, but is the point of why I'm writing at all and also the most important thing you should understand in today's music world. So here goes: YOUR MUSIC IS A PRODUCT AND A...
GENESIS
INCREASED. BUILT. SUCCESSFUL. REVOLUTIONIZED. PERFECTED. - These are words that I intend for YOU to use repeatedly in the future when describing what this blog has done for you in YOUR journey in music. Whether you are a do-it-yourself booker/band member or a manager grasping for ways to make your product stand out, how to book better shows, connect with fans, build fan bases, work social sites,...